Jindabyne Rugby Union Club threw its support behind Hearts in Rugby Union in July, nominating the foundation as its beneficiary for its annual charity day this year..
General Manager Richard Tombs & beneficiary Greg Moran ventured to the NSW Snowy Mountains on Saturday 2 July to watch the Jindabyne 'Bushpigs' men take on Crookwell 'Dogs' in the ACT South Coast Monaro Division 2 fixture, and the Jindabyne 'Miss Piggies' womens team go head to head with ADFA.
Both Jindabyne sides sported a special Hearts in Rugby Union playing strip on the day. The jerseys were then auctioned off, with proceeds donated to Hearts in Rugby Union.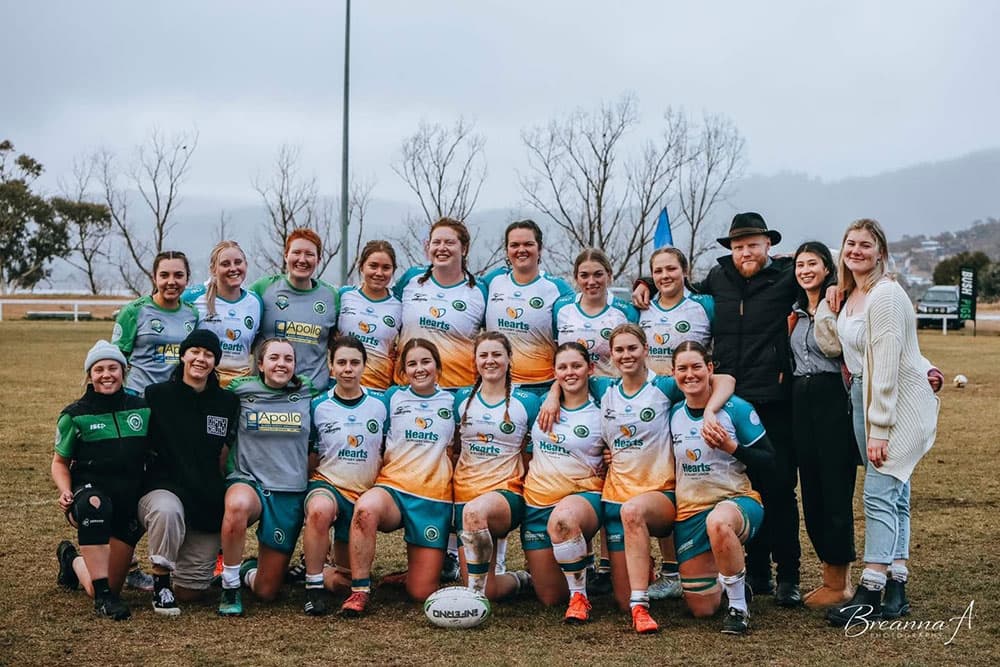 The starting jerseys went to auction at their charity dinner that evening, with the remainder available online for those that missed out.
We knew the event was going to be a success when the first jersey auctioned on the evening - the 'Miss Piggies' number 1 - went for $1,800! And the final jersey of the night went for a whopping $4,000. Watch the short video below to get a feeling of the evening. The final result: around $40,000 raised, which is incredible for this relatively small club.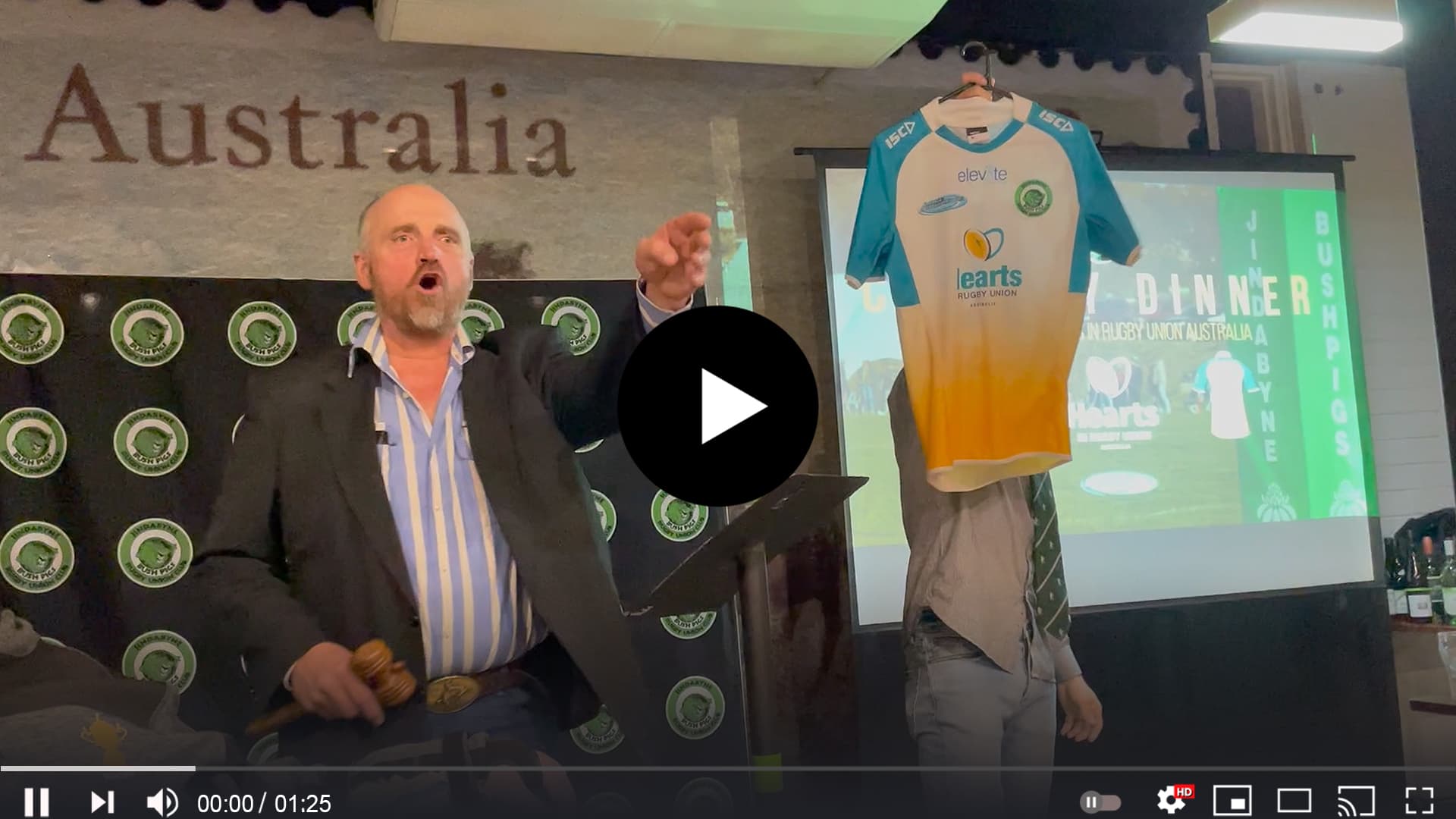 On the Sunday, Tombsy & Greg headed to Thredbo Resort for a ride on the Merritts Gondola and a look at the conditions. Take a look at their Thredbo visit below.